Best Selling Author, International Speaker
Ariann Thomas is an international healer, teacher, ceremonialist, speaker, Shaman, hypnotherapist, and an ordained non-denominational minister. She is co-founder and a Trustee of New Dream Foundation, a non-profit organization dedicated to healing and awakening the Sacred Feminine.
Ariann's Books
She is the author of the book: Healing Family Patterns: Ancestral Lineage Clearing for Personal Growth (2012) which describes the background, theory, uses and process of healing family patterns. This book is filled with absorbing stories of life-changing circumstances that occurred during actual Ancestral Lineage Clearing client sessions. 
Her new book, Changing Our Genetic Heritage: Creating a New Reality for Ourselves and Future Generations (2018) moves this work into a new realm incorporating the science of epigenetics in an understandable language for the layman. Ariann demonstrates how to leave behind our ancestor's burdens so that we can create a positive life filled with vibrant health, positive relationships, abundance and happiness for ourselves and future generations to come.
Ariann co-authored two international women's anthologies, The Female Factor: A Confidence Guide for Women (2017) and The Total Woman (2019) edited by Linda Ellis Eastman. These are books for women written by distinguished authors from Canada, Argentina, Australia, Belgium, Malawi, Puerto Rico, Russia, and the USA.
Ariann was chosen to co-author a fun-filled puzzle series book, Yoga for the Brain, Words of Wisdom (due for release February 2020)  edited by Cristina Smith.
Healing and Spiritual Work
For the past 35 years Ariann, has studied metaphysics, spiritual teachings and healing.
Ariann carries the profound subtle energy of an elder, advisor and wisdom carrier. She is part Cherokee by heritage and is a ceremonialist, an intuitive reader and healer, and practices Ancestral Lineage Clearing, and Shamanic jouneying.
She engages in multiple healing techniques, having studied healing in the native traditions of North and South America. She is an initiated Keeper of the Water Ceremonies and an Elder in the Tradition of the Sacred Feminine, does Shamanic Journeying for soul retrieval, curse release and karma clearing, and is initiated in the 9 Rites of the Munay-Ki, Healing Touch, Reiki (1st and 2nd Degree) and animal healing. She is a Certified Basic Ericksonian Hypnotist. She was awarded Featured Thought Leader by the Wellness Universe.
During her recovery from a personal health crisis, she discovered the importance of healing individual issues of broader application. She became more focused in this direction and in the awakening the Sacred Feminine nature of healing; nurturing, holding and unfolding life as it comes. She began applying this knowledge effectively to others.
Her part-Native American background gives her a deep connection with the Earth and allows her to tap into the wisdom of the planet. The healing techniques Ariann writes about are based upon the wisdom and skills she has gained over the years of self-healing and supporting others seeking their own healing of generational family wounds, including her own. She uses tools such meditation, dream interpretation, journeying, in-depth personal work and Ancestral Lineage Clearing to help others in their healing journey.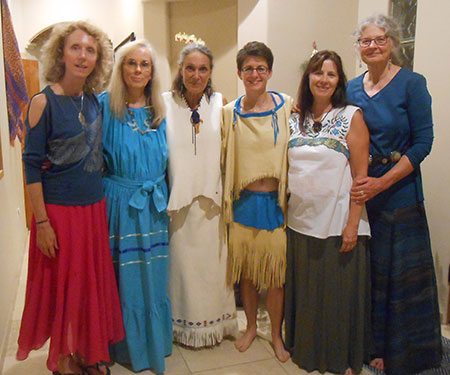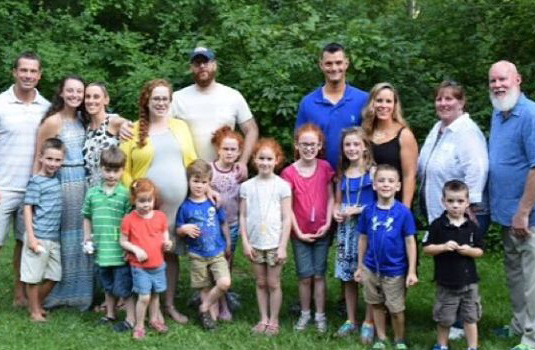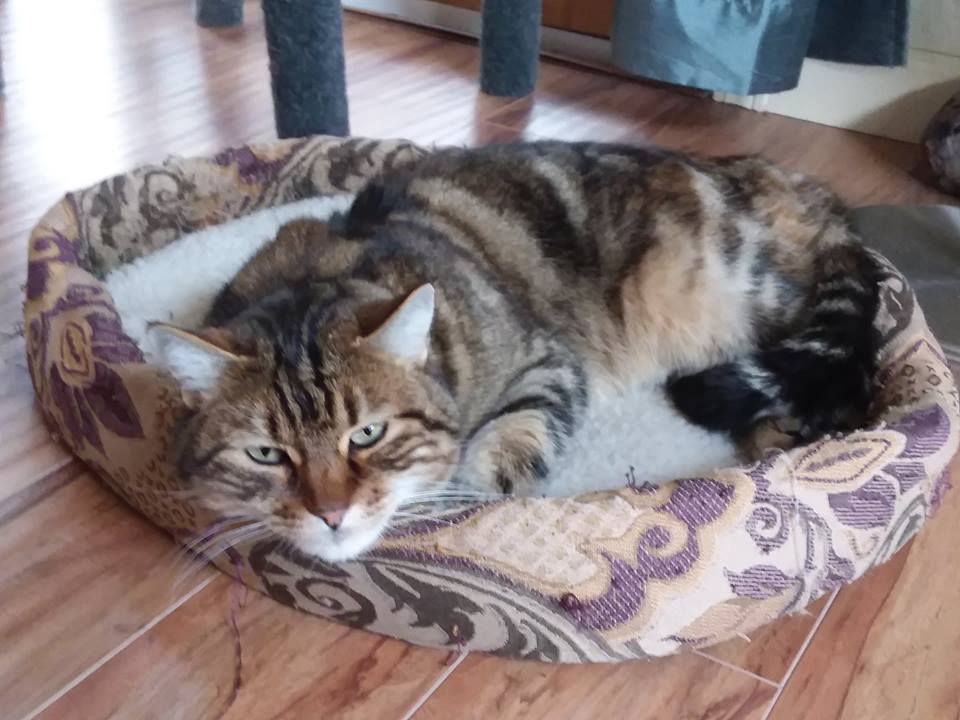 Other Work and Interests
Ariann has been involved in women's circles for over 35 years. She is on the Steering Wheel of Gather the Women, Nevada County, a branch of Gather the Women, an international women's organization with divisions in 77 countries dedicated to empowering women through circles. Ariann lives with her cat, Gigi, in New Mexico.
She loves to read, travel, visit with family and explore the nature of the Divine Feminine. Her interests extend to quantum mechanics theory, genetics, anthropology, archeology, cosmology, as well as myths, psychology, history and sociology.
See more at AncestralLineageClearing.com.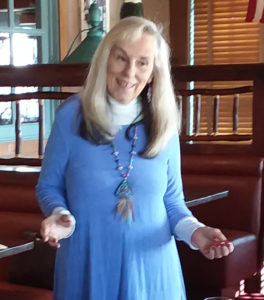 Ariann is available for speaking, workshops and conferences.
Ariann is an experienced speaker and presenter. She has appeared on numerous podcasts and telesummits. She speaks regularly at local events, such as book stores, libraries and non-profit organizations.
Contact her to appear at your next event to speak on Empowerment, Personal Development, Genetic Heritage, Spiritual Growth, Family Healing, or Ancestor Contact and Clearing.
Check out Ariann's Podcasts and Speaking Events.
Most Popular Topics
Your Destiny is in Your Hands: Improve Your Life, Change Your Genetic Triggers
Turn Your Genetic Code into Your Success Code
Breaking Family Curses
Healing Generational Patterns for Personal Freedom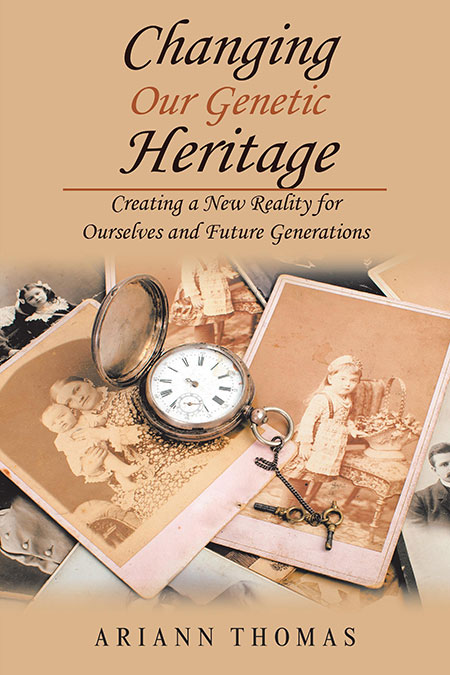 Changing Our Genetic Heritage
Find your place in the story of humanity.
Our family gives us a specific genetic history from which we can reference our health, finance, intelligence, career, relationship and spiritual history in relation to the rest of the world. Our genetic traits are our roadmaps to life.
With the new science of epigenetics, we no longer need to be content with the inheritance we received from the past. A new destiny is within our control.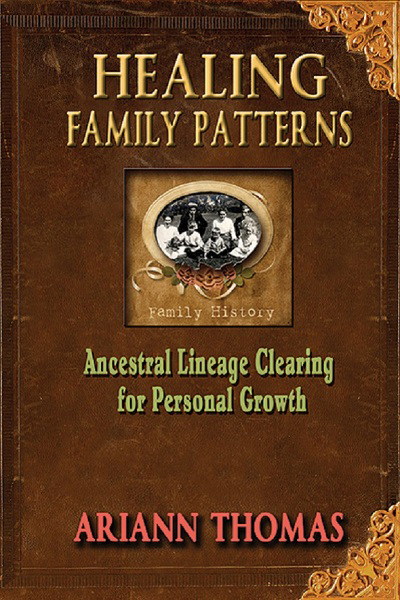 Healing Family Patterns
Ancestral Clearing For Personal Growth
Healing Family Patterns is a book that describes the background, theory, uses, and process of clearing unwanted generational family patterns. It is filled with absorbing stories of life-changing circumstances that occurred during actual Ancestral Lineage Clearing client sessions.
Learn the methods used for Ancestral Lineage Clearing and apply them in your life.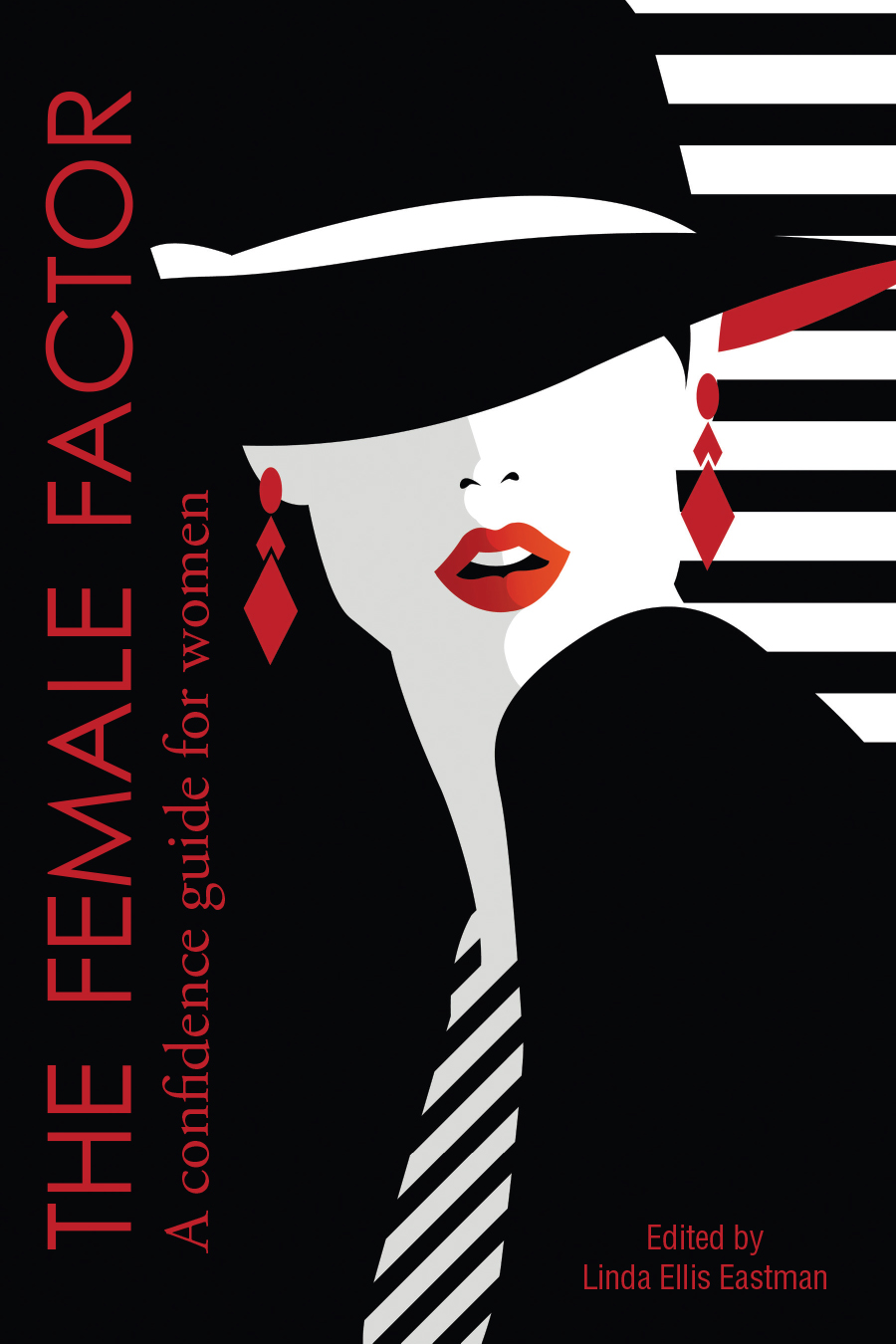 The Female Factor
A Confidence Guide for Women
Ariann is a co-author of this international women's anthology with 25 coaches, consultants, speaker and professionals edited by Linda Ellis Eastman. This guideline assists women to rise to new levels of self-esteem and confidence with authors from Canada, Argentina, Australia, Belgium, Malawi, Puerto Rico, Russia, and the USA
I've been feeling great [since my ALC session]! I've only taken my blood pressure medicine twice in the past month. I believe your treatment has really helped. I am hoping to wean myself off the medications sooner than later.
Thank you, from the bottom of my heart, for my ALC experience yesterday. What you do is so special and important, and I appreciate all the effort it takes on your end. I will be incorporating the practices you prescribed into my daily routine.
I am so happy to have connected with you. I feel so much lighter and freer after the Ancestral lineage clearings. Your work is so powerful and healing and I am so grateful.
I have such equanimity in my emotional body which must be directly linked to the work. Sometimes I feel connected to [my ancestor], and it makes me feel so happy. I've been recommending your work to everyone!
Send us a Message
Use our form to send us a message.